COL (Ret.) Stu Bradin is the President and CEO of the Global SOF Foundation. He retired as a U.S. Army Special Forces colonel in May 2014 after over 32 years of service. Stu's Special Forces assignments include service with elements of Joint Special Operations Command, as Deputy Director of Operations at Special Operations Command Europe, and extensive service with the 7th and 10th Special Forces Groups (Airborne). He commanded several SFODAs ("A-Teams") and served as a battalion Operations Officer as well as the Company Commander of the counter terrorist unit designated as the CINC's In Extremist Force. He participated in Operation Just Cause, served tours as an adviser in El Salvador and Peru, and is a veteran of multiple unconventional and other special operations with 10th SFG(A) in the Balkans and numerous locations in northern and central Africa.
In 2007, Stu was tasked with establishing the NATO Special Operations Coordination Center (NSCC), and on 1 March 2010 the NSCC was designated as the NATO Special Operations Headquarters, where Stu served as the Chief of Staff until June 2011. In 2011 he was in Afghanistan as the Director of the Special Operations Fusion Cell – a multinational Joint Interagency Task Force with 19 nations and 8 agencies supporting NATO SOF. Stu's final assignment was Chief of the Expanding Global SOF Network Operational Planning Team tasked with making U.S. Special Operations Command a global combatant command.
Stu was a Latin American Foreign Area Officer and received a master's degree in Latin American Studies from San Diego State University. He attended the School of Americas Command and Staff Course and was assigned to the School of Advanced Military Studies as one of the authors of the first version of FM 3.0, the Army's Operations manual. Stu taught at the Command and General Staff College as a SOF Instructor with a mission to form the Special Operations Program. He lives in Lithia, FL with his wife, Kelly, and three daughters.
Email Stu
Ms. Meaghan Keeler-Pettigrew is the Chief Operating Officer of the Global SOF Foundation. Prior to her position with the Foundation, Ms. Keeler-Pettigrew was the Assistant Task Lead for CACI's support to the Expanding the Global Special Operations Forces Network Operational Planning Team at U.S. Special Operations Command for over two years. In this capacity, Ms. Keeler-Pettigrew managed a team of writers, research associates, and strategic communicators. Previously, she worked in the Commander's Action Group and Operations Directorate at U.S. Central Command, supporting the 4-star commander. Ms. Keeler-Pettigrew was also the Interim Executive Director and Events Coordinator for Women In International Security, a non-profit professional membership organization for women who work in international affairs. She holds master's and bachelor's degrees from Georgetown University's Walsh School of Foreign Service. She lives in St. Petersburg, FL with her husband, Brett, and a daughter and son.
Email Meaghan
Ms. Chelsea Hamashin is the Director of Marketing for the Global SOF Foundation. Prior to her position with the Foundation, Ms. Hamashin spent over two years as a Public Relations Specialist for CACI's support to the Tactical Assault Light Operator Suit (TALOS) initiative at U.S. Special Operations Command. In this capacity, Ms. Hamashin developed multimedia products, managed TALOS strategic communications and coordinated critical collaborative events. Previously, she worked as a Digital Engagement Specialist and a Strategic Media Analyst supporting U.S. Special Operations Command.  Ms. Hamashin holds a Master of Science in Marketing from the University of South Florida and a Bachelor of Arts in Mass Communication from Flagler College.  She lives in Tampa, FL.
Email Chelsea
CDR (Ret.) Stephen Jones is the Director of Partner Relations for the Global SOF Foundation. Prior to his position with the Foundation, Stephen served in the United States Navy for over 20 years as a Naval Aviator and Commanding Officer. During his military career, he accumulated over 3,000 flight hours in multiple rotary and fixed-winged aircraft in support of numerous campaigns worldwide. During his Major Command tour, he was a by-name-request from the Commander, USSOCOM to support the Expanding the Global SOF Network Operational Planning Team as a strategic planner. In this capacity, Stephen coordinated the development of a Special Operations Aviation Training Center and course of instruction to increase the SOF aviation capacity and capabilities of our allied partners to support the global fight against terror.
Stephen holds a bachelor's degree from Purdue University and two Master's degrees from the University of West Florida and the Naval Postgraduate School. Next, Stephen is attending the Harvard Kennedy School where he will earn a Master's in Public Administration in the spring of 2018. His professional experiences span Foreign Military Sales, defense financial management, acquisitions, and contracting. FAA ratings include: Commercial Pilot, Airplane Single Engine Land, Airplane Multi-Engine Land, Rotorcraft-Helicopter, Instrument Airplane, Instrument Helicopter, FAA First-Class Medical, Bell 206, Sikorsky S-80, and the Lockheed L-382. He lives in Cambridge, MA with his wife, Camille, and daughter.
Email Stephen
Ms. Maureen Domenech is the Operations Manager of the Global SOF Foundation.  Prior to her position with the Foundation, Ms. Domenech was the Resource Advisor/ Administrative Officer to the Expanding the Global Special Operations Forces Network Operational Planning Team (OPT) at U.S. Special Operations Command (USSOCOM). In this capacity, Ms. Domenech established and managed all financial processes within the OPT from the ground up. Previously, over a span of 14 years, she worked in various positions within USSOCOM such as Resource Advisor to the Chief of Staff/Command Group; Budget Analyst for the Program Executive Officer-C4IAS, SOF Acquisition, Technology and Logistics Directorate; and Administrative Officer for the J1/Preservation of the Force and Families. Prior to joining USSOCOM, she served as the Administrative Officer for the Directorate of Civil Military Operations at HQ, U.S. Army South in the country of Panama coordinating Combined Joint Visitor Bureaus in support of several peacekeeping/humanitarian operations in various Central and South American countries. She also served as Protocol Officer at HQ, U.S. Army South responsible for all protocol activities within the HQs. Ms. Domenech lives in Riverview, FL and has three adult children- two sons and a daughter.
Email Maureen
Mrs. Shannon S. Coker is the Operations Coordinator of the Global SOF Foundation. Prior to her position with the Foundation, Mrs. Coker was a full-time mother of three children and married to retired US Marine LtCol Kirk Coker.  During her husband's 23+ year career, Mrs. Coker volunteered as a teacher assistant with her children throughout their elementary and secondary education.  She volunteered for various Marine Corps Family Support programs, church Sunday School, local civic organizations and her children's various sports teams.  She served as "CINC House" during her husband's multiple deployments and executed 11 permanent change of station moves to include Japan and Germany. She lives in Bradenton, FL with her husband, son Tyler, and daughter Ireland.  Their adult daughter, McKenna is a resident of Raleigh, NC.
Email Shannon
Soft skills to help your career hit the big time
You'd be hard-pressed to find professional skills that matter more than these.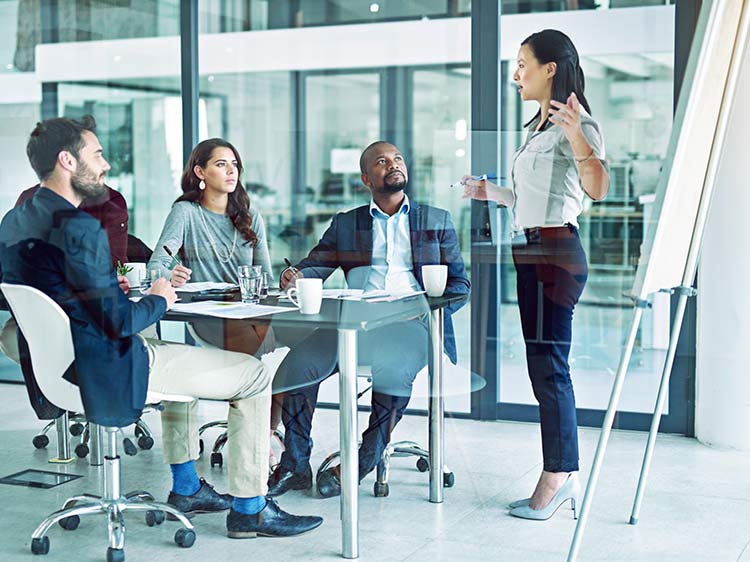 You've got a reputation for being the best coder/editor/mechanic/whatever, but it amounts to little if you don't work well with others. Some of the most important professional skills for workers and employers alike simply can't be taught in a classroom or measured on paper. These traits are called soft skills and they're more crucial to your job search and overall career than you think.
What are soft skills?
Unlike hard skills, which can be proven and measured, soft skills are intangible and difficult to quantify. Some examples of soft skills include analytical thinking, verbal and written communication, and leadership.
Research from the Society for Human Resource Management found that employers actually care more about soft skills than they do technical abilities like reading comprehension and mathematics.
One reason soft skills are so revered is that they help facilitate human connections. "Soft skills are key to building relationships, gaining visibility, and creating more opportunities for advancement," says Kathy Robinson, founder of Boston career-coaching firm TurningPoint.
Basically, you can be the best at what you do, but if your soft skills aren't cutting it, you're limiting your chances of career success. Read on to learn which soft skills are critical to have firmly under your belt and what steps you can take to acquire them.
Soft skills for your career
1. Communication
Why you need it: Both written and verbal communication skills are of utmost importance in the workplace because they set the tone for how people perceive you. They also improve your chances of building relationships with co-workers. Communication skills boost your performance because they help you to extract clear expectations from your manager so that you can deliver excellent work.
Why employers look for it: Workers are more productive when they know how to communicate with their peers, says Robinson. If you can clearly express the who, what, when, where, why, and how of a project, you'll be a hot ticket.
How to gain it: One way to hone your communication and presentation skills is to join Toastmasters, a national organization that offers public speaking workshops.
2. Teamwork
Why you need it: A company's success is rarely dependent on one person doing something all by him/herself. Success is the result of many people working toward a common goal. When employees can synthesize their varied talents, everyone wins. (Bonus: Having friends at work can also boost your job satisfaction, a Gallup poll found.)
Why employers look for it: Employers look to team players to help build a friendly office culture, which helps retain employees and, in turn attracts top talent. Furthermore, being able to collaborate well with your co-workers strengthens the quality of your work.
How to gain it: To generate goodwill, lend a hand when you see a co-worker in need. ("Hey, I know you have a ton on your plate. How can I help?") Another way to build rapport is to cover for a colleague while she's on vacation, says business etiquette and career coach Karen Litzinger.
3. Adaptability
Why you need it: Things don't always go as planned, and instead of digging in your heels, you need to be able to pivot and find alternate solutions. "Successful leaders are the ones who know how to be flexible when problems arise," says Robinson.
Why employers look for it: "The speed of change in any given workplace is so rapid," says Joel Garfinkle, executive coach and author of Getting Ahead: Three Steps to Take Your Career to the Next Level. Consequently, employers need workers who can adapt to industry shifts and keep the company current.
How to gain it: Push yourself to be an early adopter of change. "For example, adapting to technology without mourning what used to be true yesterday is crucial for people to be seen as someone who is capable of meeting new challenges," says Garfinkle. Inquire about training sessions and offer to teach your co-workers what you learn.
4. Problem solving
Why you need it: When something goes wrong, you can either complain or take action. Tip: It's the latter that will get you noticed. Knowing how to think on your feet can make you indispensable to an employer.
Why employers look for it: Nothing is a given. Companies rely on problem solvers—a.k.a. their top performers—to navigate unexpected challenges.
How to gain it: "Always approach your boss with a solution, not a problem," says Robinson. So when an issue crops up, sit down and think through how you're going to address it before bringing it to your boss' attention.
5. Critical observation
Why you need it: Data doesn't mean much if you don't know how to interpret it. Is there a pattern emerging? What else should you be looking for? Being a critical observer can help make you a better worker all around.
Why employers look for it: Companies need critical thinkers—people who bring a fresh perspective and offer intuitive solutions and ideas to help the company get a leg up on the competition or improve internal processes.
How to gain it: To be a critical observer, you need to be able to analyze information and put it to use. One tactic is to try to identify patterns of behavior at work. For example, does your boss actually read the weekly sales reports? What was her reaction to bad news in the staff meeting? What's the best time of day to approach your manager with a question? By observing how people respond to the constant flow of information you can better understand the critical aspects of improving business operations.
6. Conflict resolution
Why you need it: "Any time you put more than one person into an organization, there is going to be conflict," says Robinson. "It's human nature." Therefore, being able to resolve issues with co-workers will help you maintain relationships with peers and work more effectively.
Why employers want it: Being able to constructively work through disagreements with people is a sure indicator of maturity—as well as leadership potential. Someone like this helps to promote a healthy, collaborative workplace.
How to gain it: The best way to resolve disagreements between co-workers is to address issues directly but delicately. So, when stepping in as a mediator, let both parties air their grievances in a judgment-free environment and then work together to find a solution.
7. Leadership
Why you need it: Having confidence and a clear vision can help influence your co-workers and get them on board with your ideas now and in the future. Displaying such leadership skills helps you gain visibility within an organization, which can lead to more opportunities for promotions or salary bumps.
Why employers want it: Bosses and managers are always looking for employees with leadership potential because those workers will one day be taking over the reins and building on the company's legacy.
How to gain it: Being a leader isn't merely about getting people to do what you want. Leadership means inspiring and helping others reach their full potential. One way to do that is to become the internship supervisor, which gives you the opportunity to manage people, learn how to motivate a team, and take on more responsibility.
More ways to shine at work
It's obvious why soft skills are paramount to getting ahead in the workplace. Now that you know what characteristics you should cultivate, are you looking for more ways you can stand out in the job market? Join Monster today. As a member, you'll get practical career advice and useful tips sent straight to your inbox—everything from salary negotiation insights to lists of top companies hiring. We'll help you discover all the ways you can put your talent to use.